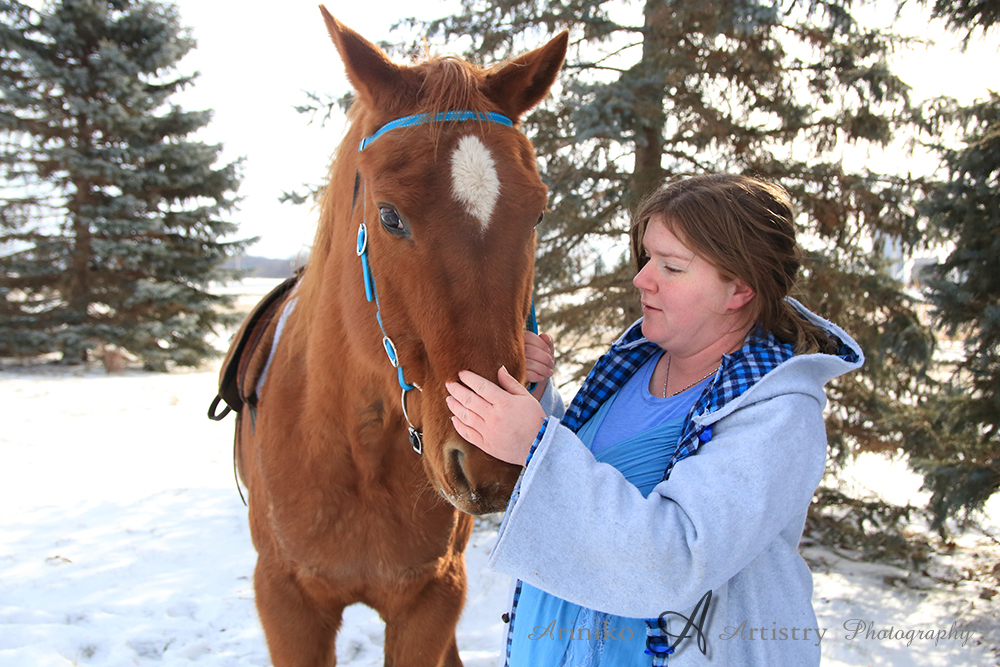 Year in Review 2019
January
Despite the very cold temperatures in January my son and his wife asked me to photograph their maternity session. She was due in February and we were quickly running out of time. Her family is from Ovid and own horses, so it only seemed appropropriate to incorporate their beloved pet into the session.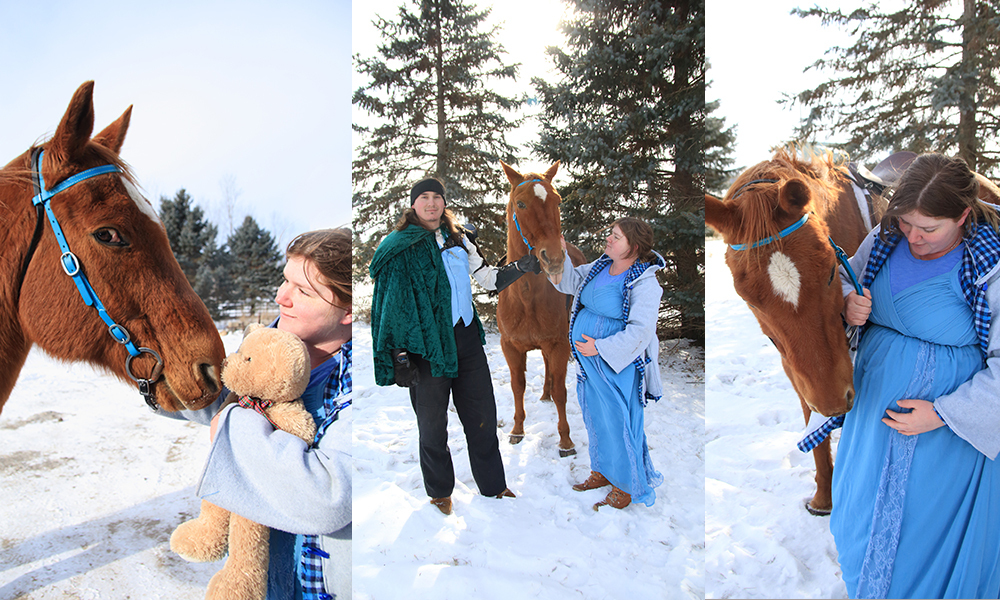 February
For the fifth year, I participate in the Art & Craft Beer Festival. The first three years, I was the manager of one of the venues for the event. Last year, I was asked to be involved as the art coordinator. It was my responsibility to find artists to exhibit their work during the event. It's one of my favorite events of the year.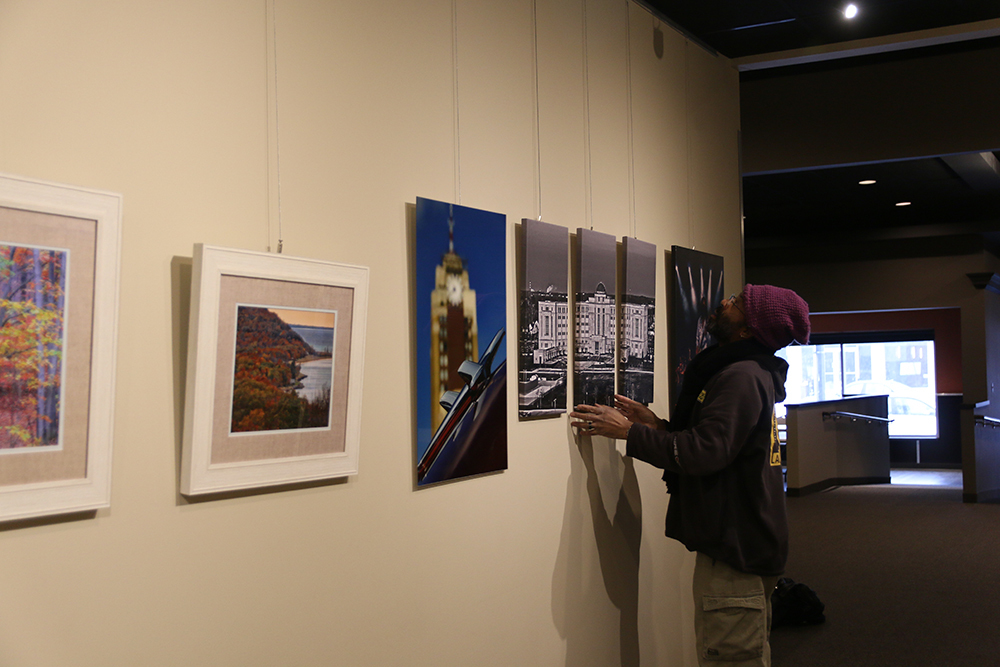 Melik Brown hanging art at the Art & Craft Beer Festival
Even more importantly, we had a new addition to our family! Little Zachary Roy O'Meara was born on February 12. He's the son of my second born son, Andrew. I am now the grandma to two grandsons.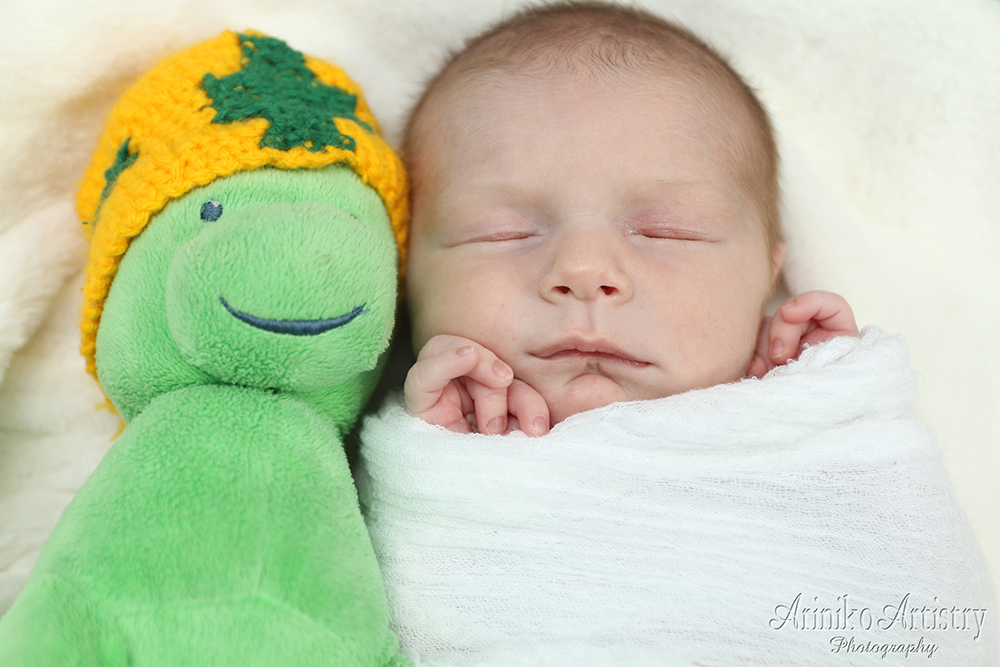 Grandson Zachary
March
In March, I helped organize the first Pie K race. It ran on March 14 and despite no prediction of bad weather, was hit with an extreme weather event. Nothing can showcase the determination, spunk, and drive of participants like a 50 degree thunderstorm during a Michigan winter. Within a few minutes of launching the racers from the gate in Potter Park, our crew was driving around trying desperately to collect anyone needing to be rescued. Quite a few continued on to the finish line, despite flooded trails, lightening, strong gusty winds, torrential rain, and cold temperatures.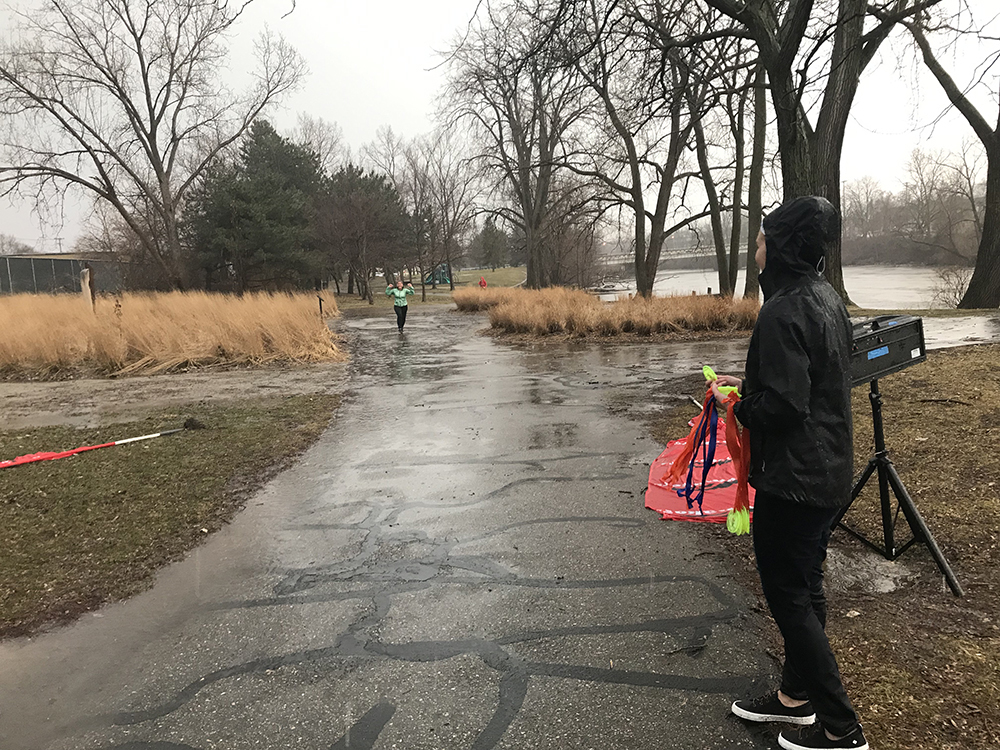 April
As the threat of snow fades, the portrait season really begins. I have weddings, birthday, headshots, and family sessions planned throughout the month. Normally there are early signs of spring, althought lately, there's been a few April snowshowers too. Sometimes it's hard to guess what the weather may be.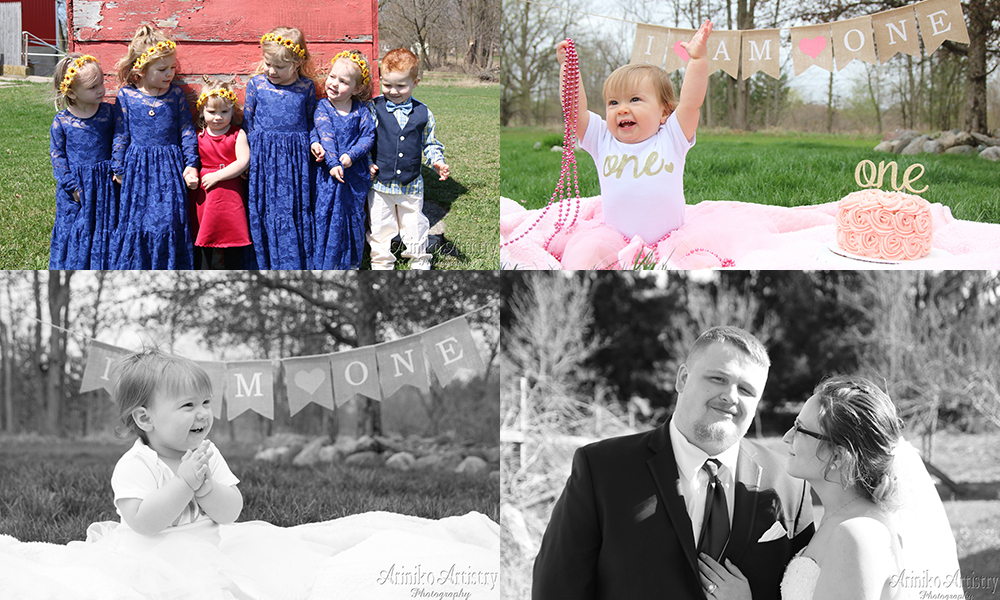 The Photography season begins!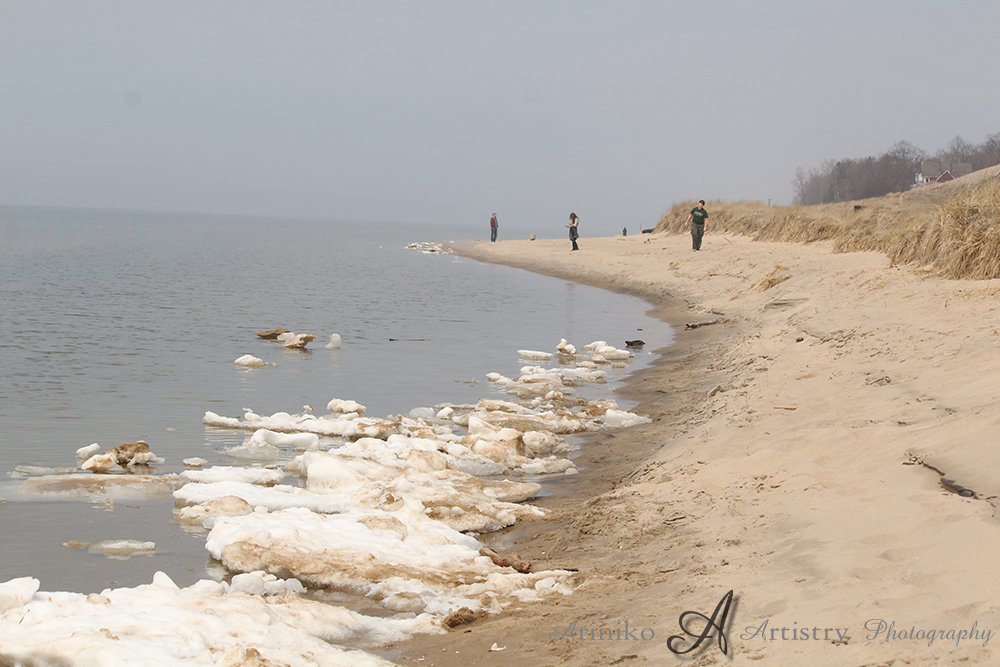 Our family also took a winter walk to Lake Michigan, where the air temp was 65 degrees but the water still had ice on it. It created this cold fog that seeped over the lake and the beach.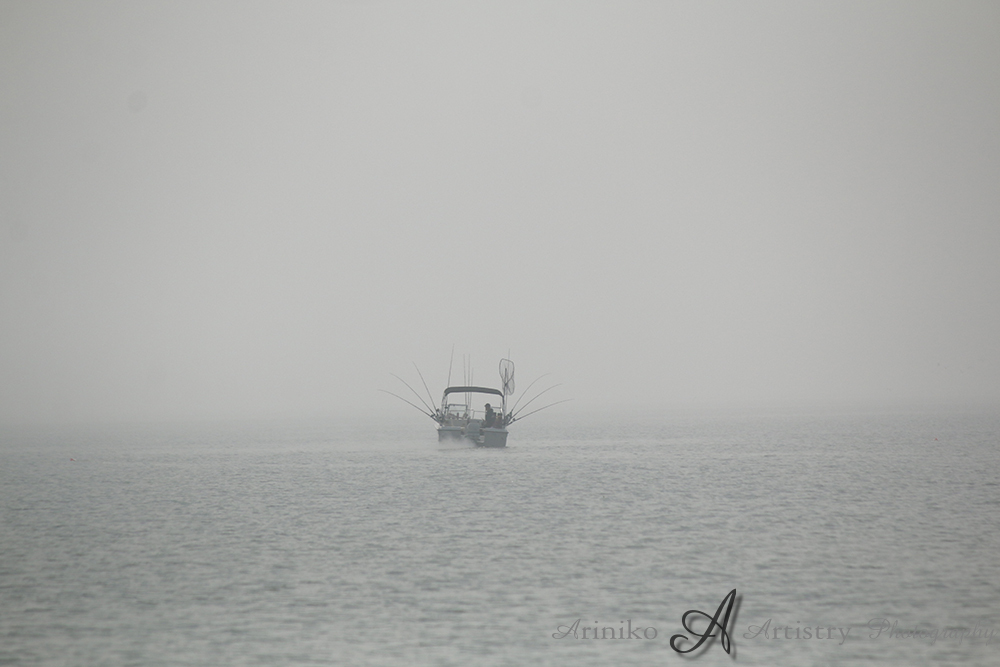 Boat on Lake Michigan
May
In May I was asked to photograph Battlefield Brawl. This event helps raise funds for local non-profits, while participants compete in a friendly football games. Good cause, good people, good times. Hosted by Todd Duckett's New World Flood, it's a great day of football that helps the community of Lansing. This year it was held at Sexton Football Field and it brought back many memories of marching band where I spent four years marching on that field!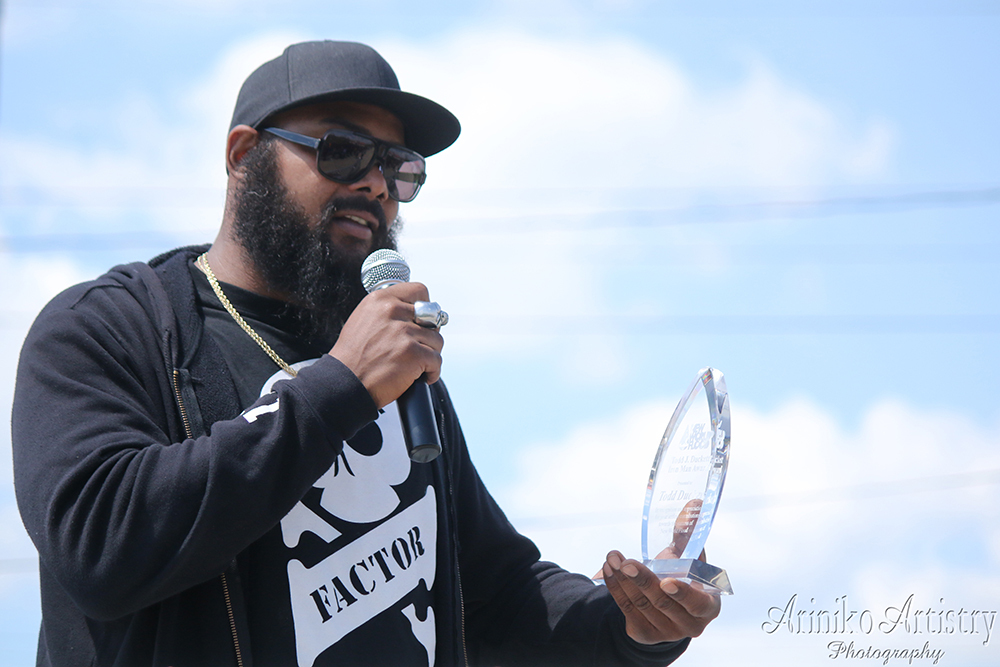 TJ Duckett receiving an award for his charity work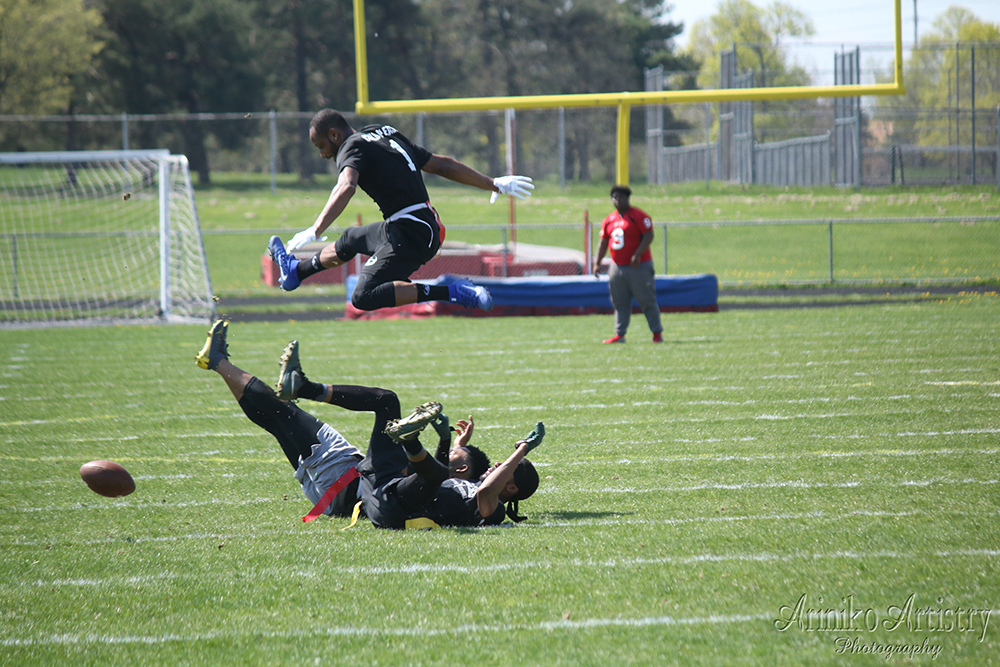 Players during Battlefield Brawl
June
Like a typical Mid-Michigan June, the event season begins this month! There were three great events that I attended. The first was Be A Tourist, where Pat and I set out alone. The twins decided they would rather sit this one out this year. Sad, but it let Pat and I explore at our own pace.
We also headed out to a 5:01 event where we got to ride on the Grand Princess for the first time! What a great event!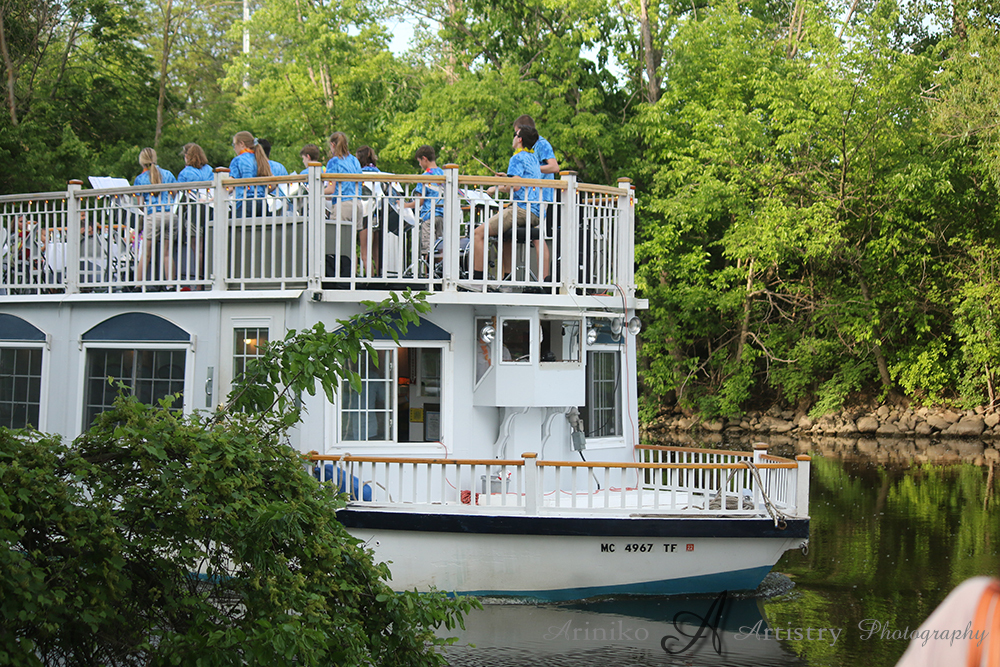 And finally the Art Path had their grand opening!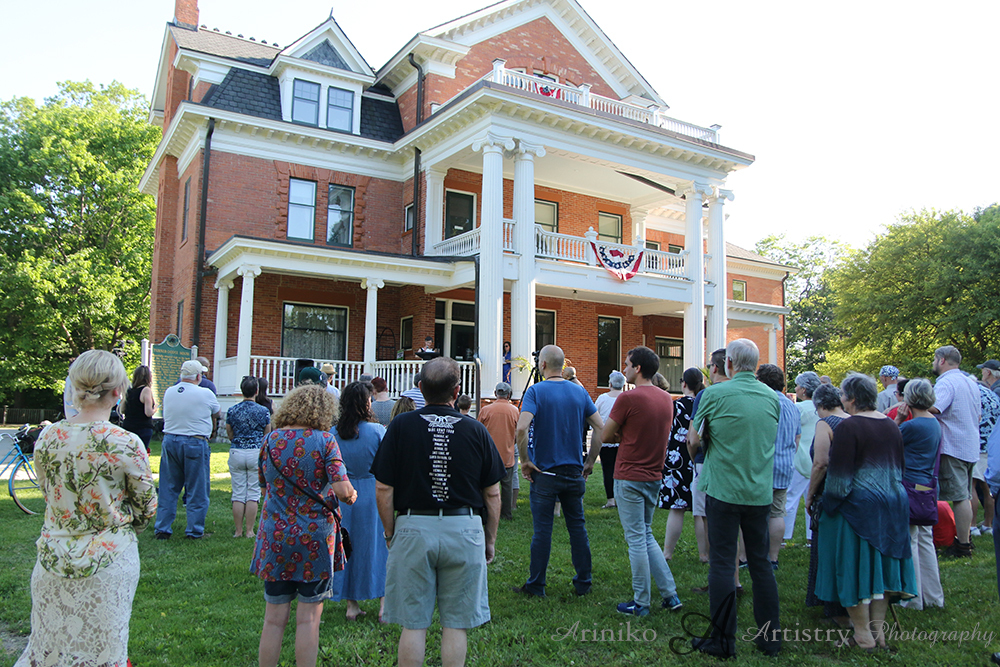 Art Path Opening event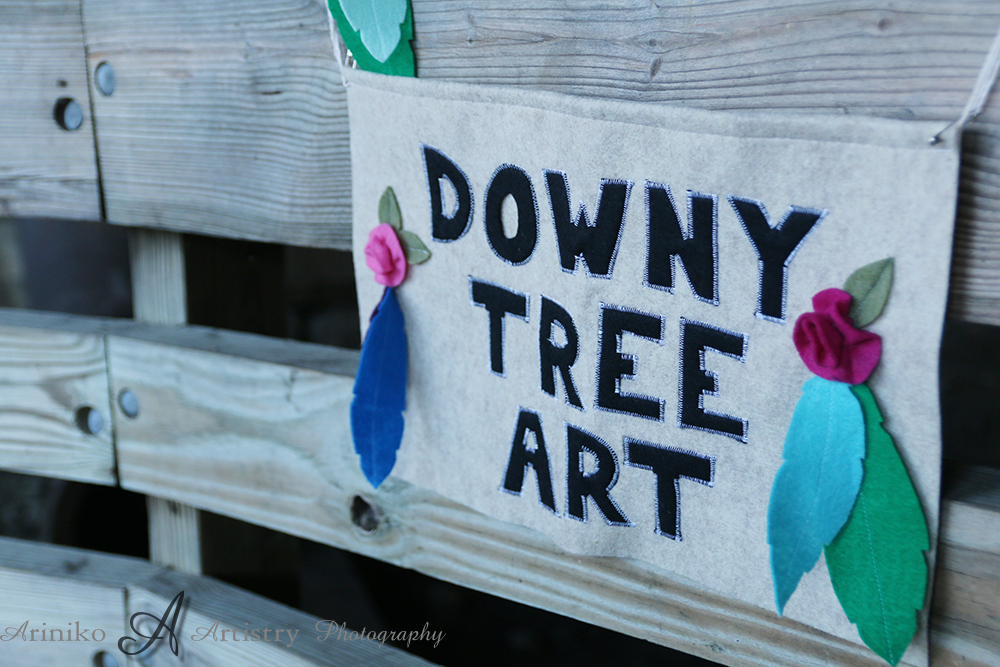 Downy Tree Art on Lansing's Art Path
I also finished off the 2018-2019 Season at Riverwalk Theatre with the wonderful Hairspray musical. These last productions always blow me away and I feel so very lucky to be their professional photographer!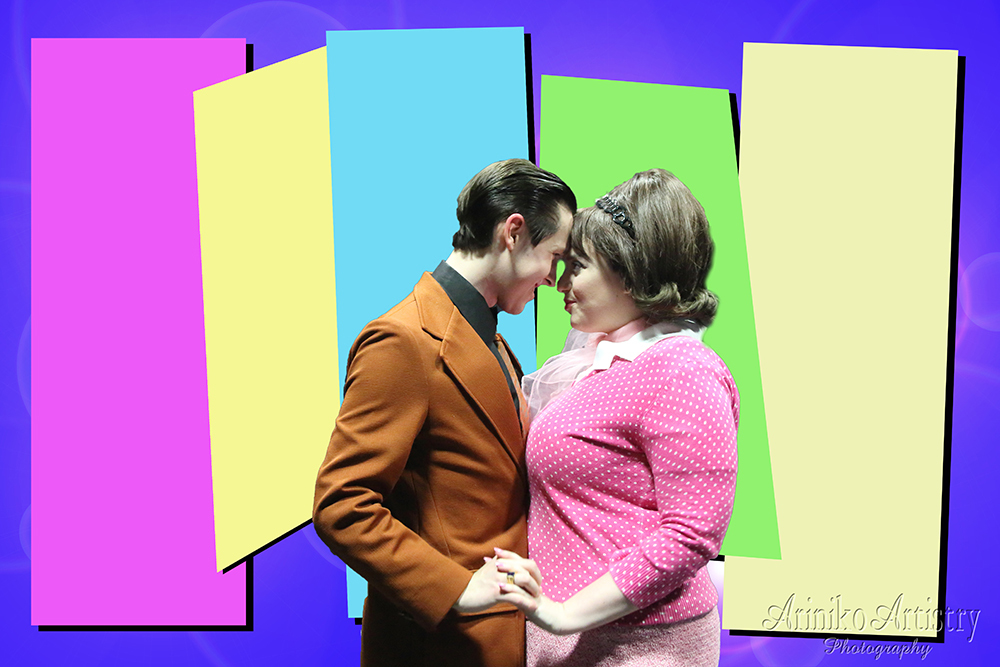 Hairspray Publicity Photo for Riverwalk Theatre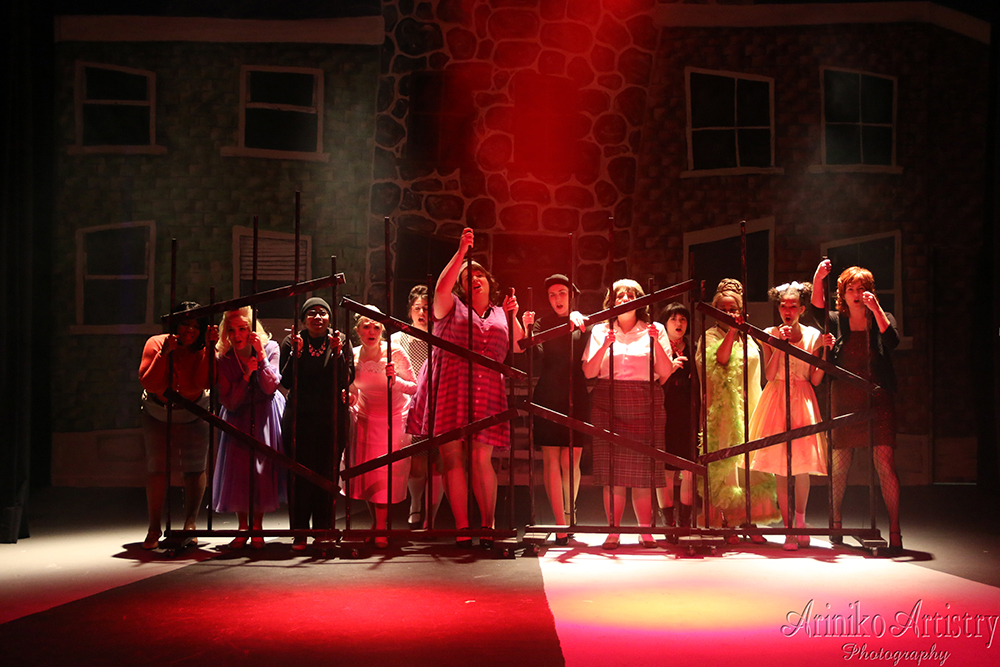 Hairspray Publicity Photo for Riverwalk Theatre
July
July was extremely exciting for me. I set into motion the Kickstarter for my two City Saunter books. I gave myself a month and was completley blown away when I reached my funding request in two weeks!!
July also started my senior session! My first senior of the year was the adorable Maya, and I was really happy to have her contact me.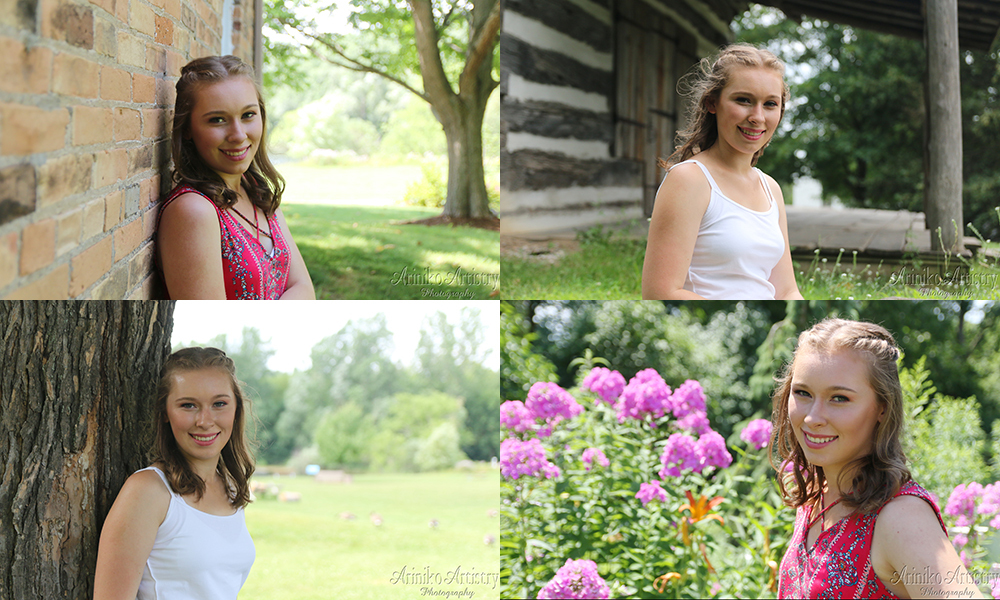 My first senior session
August
In August I was hired to shoot a series of photographs that were being used in Michigans first publication regarding the legal use of recreational marijuana. The pulbication was published in November and I did in fact have my photograph on the cover.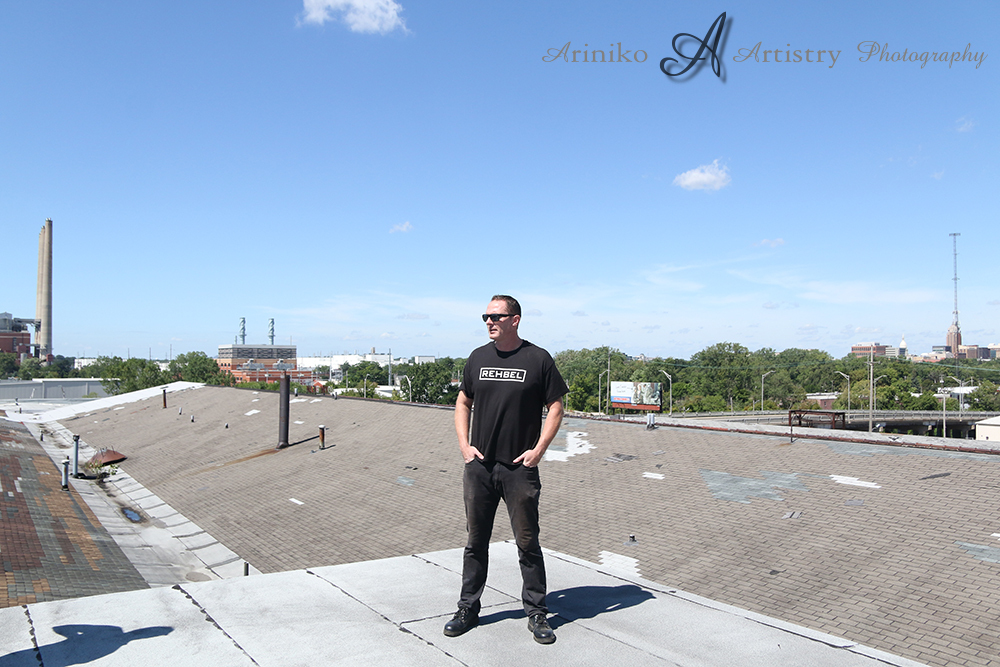 August got really busy for me. Not only did I continue to have photography sessions, shooting publicity photos for a friend's sister who was running for East Lansing City Council, a local 5k race, senior portraits, and Riverwalk's new season, I also got both of my City Saunter books back from the printer! It was time to finally start distributing all of those book orders.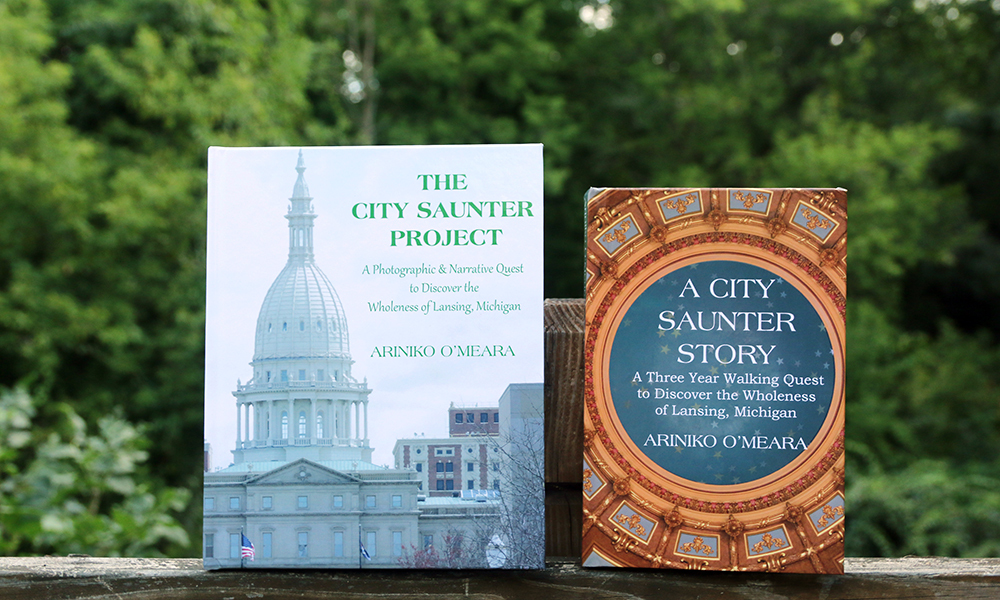 City Saunter Books
September
I spent a good portion of September mailing and delivering my books. I was just too busy to market my photography business. Normally, September is a huge senior portriat time. I regret that I wasn't able to promote my self for the senior season. But I did get a chance to catch the Sunflower Festival up at Uncle John's Cider Mill. For $5 folks were able to pick as many sunflowers as they could hang onto in one hand. I loved having the gorgeous flowers in the house, but to be honest, I felt bad that I took those flowers away from the bees, so I ended up leaving the vase out on the balcony during the day.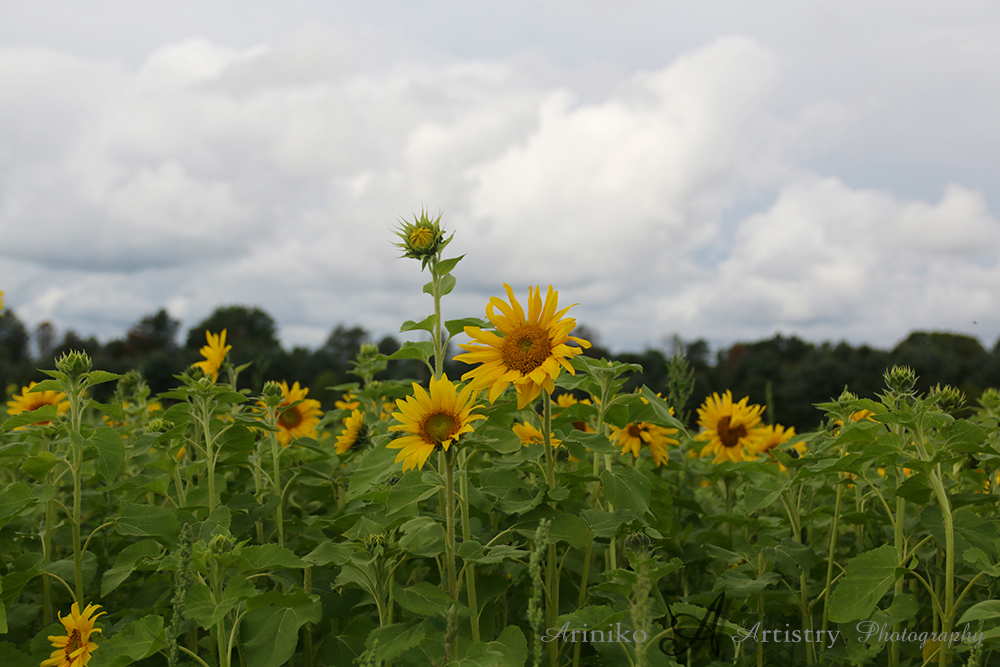 Sunflower field
The Riverwalk Theatre 2019/2020 Production year also began and first up was Pippin. What an extraordinary show!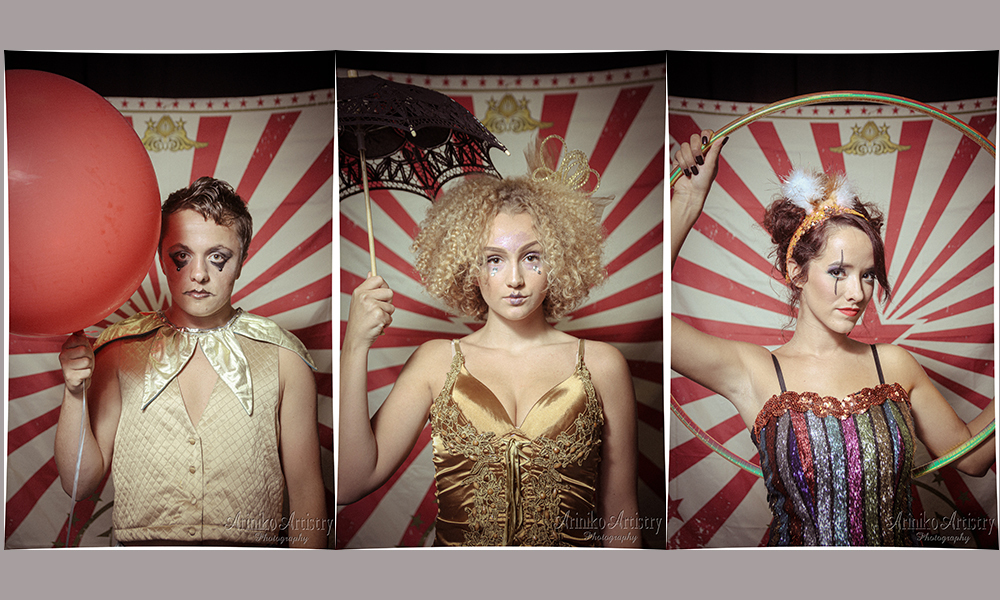 Pippin Marketing Photos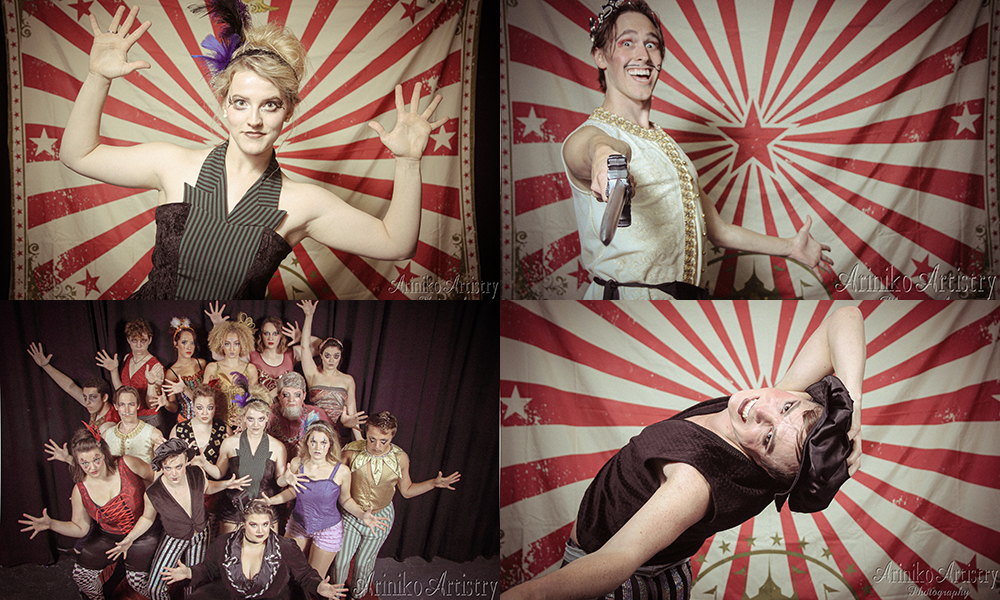 Pippin Marketing Photos
October
And in this month I began photographing again!! I love fall so much. We took a road trip up north to catch the wonderful fall foliage. I went on a real City Saunter for the first time since I completed the project October 4, 2013. I also had quite a few senior and family sessions. It was nice to get back into the swing of it again. And Michigan fall was the perfect backdrop!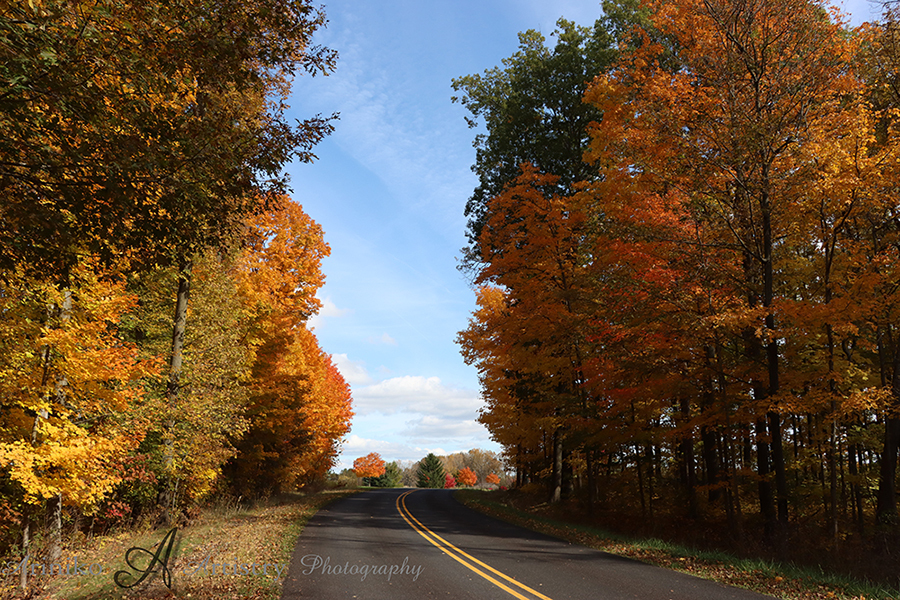 Road through Granger Meadows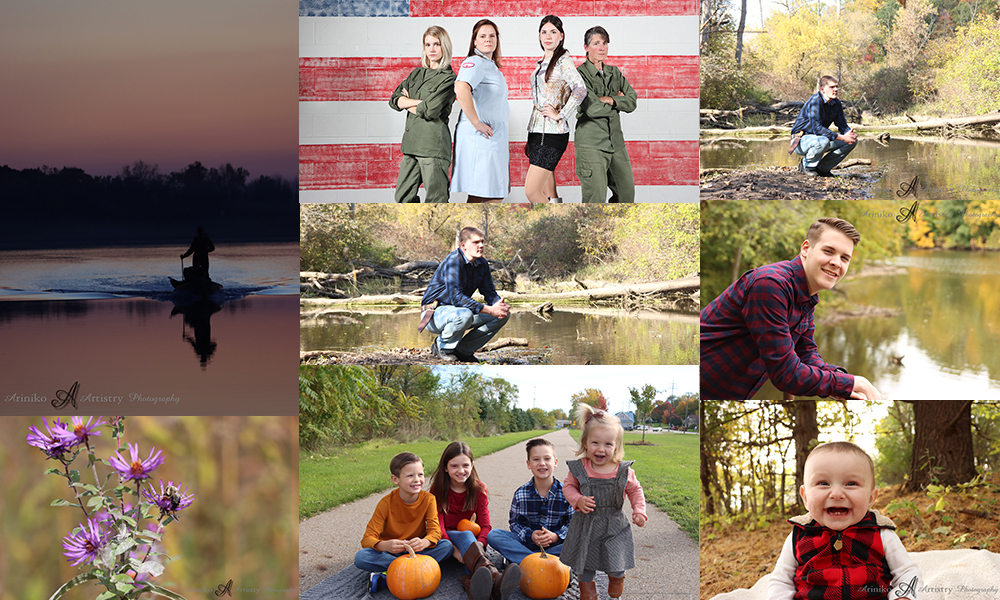 Sample of my fall photography
November
My big gig in November was the Santa Brunch at Troppo. This was my third year photographing this event. It's two long days of photographing children and families who come out the day after Silverbells for a nice brunch, crafts, and of course, Santa. I'm very thankful to be invovled with such a wonderful event.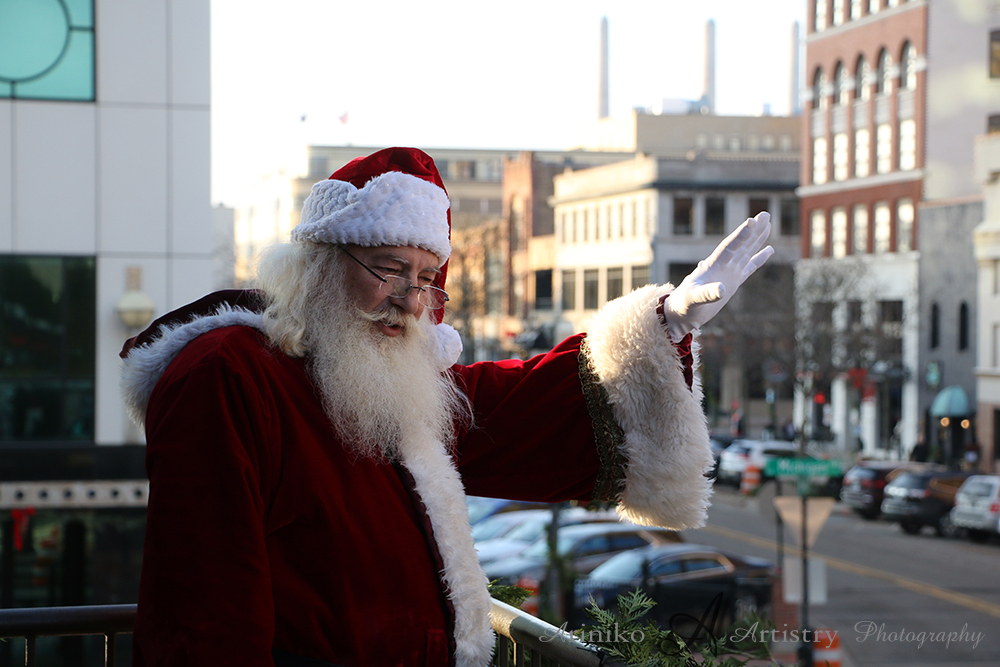 December
In the final month of not only 2019 but the decade, I participated in two book signing/sales events. The first was the REO Town Holiday Market and the second was the Artists Umbrella monthly event. Both were great opportunities to get out there and be seen and talk about my journey. Today, I believe I delivered my last book of the year. It's really been an extraordinary year! I hope everyone takes a moment to appreciate the blessings big or small that you have in your life. It can be easy to overlook people and things, but realizing things can change in a flash, I've been trying really hard to apprecaite those who love me and get out and do the things I enjoy doing. Those opportunities can be gone faster than we think.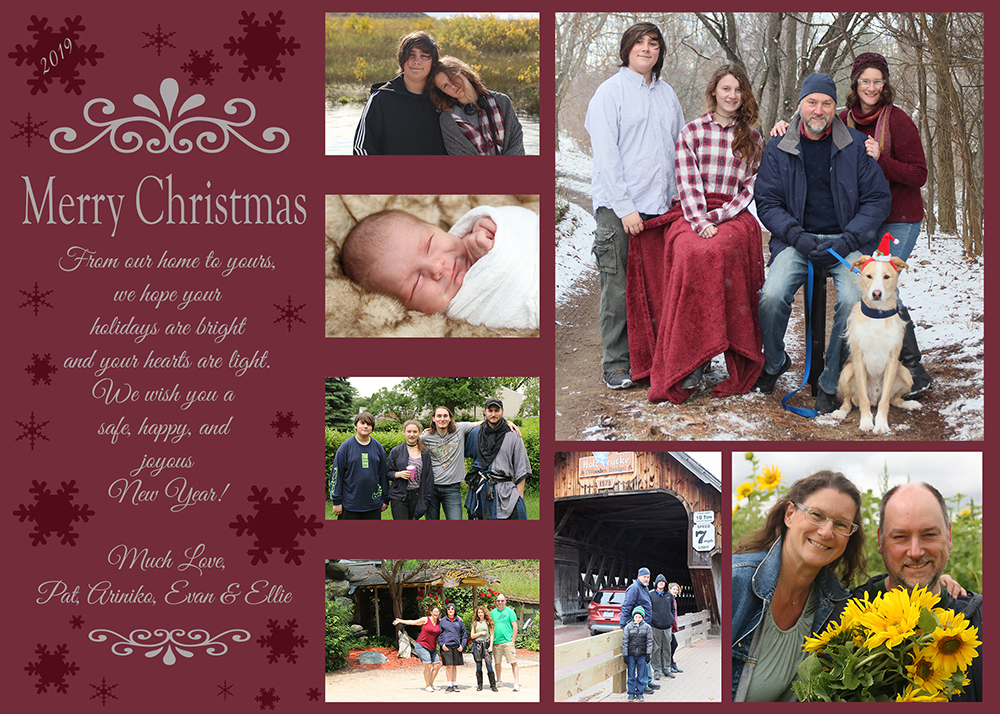 O'Meara Holiday Card