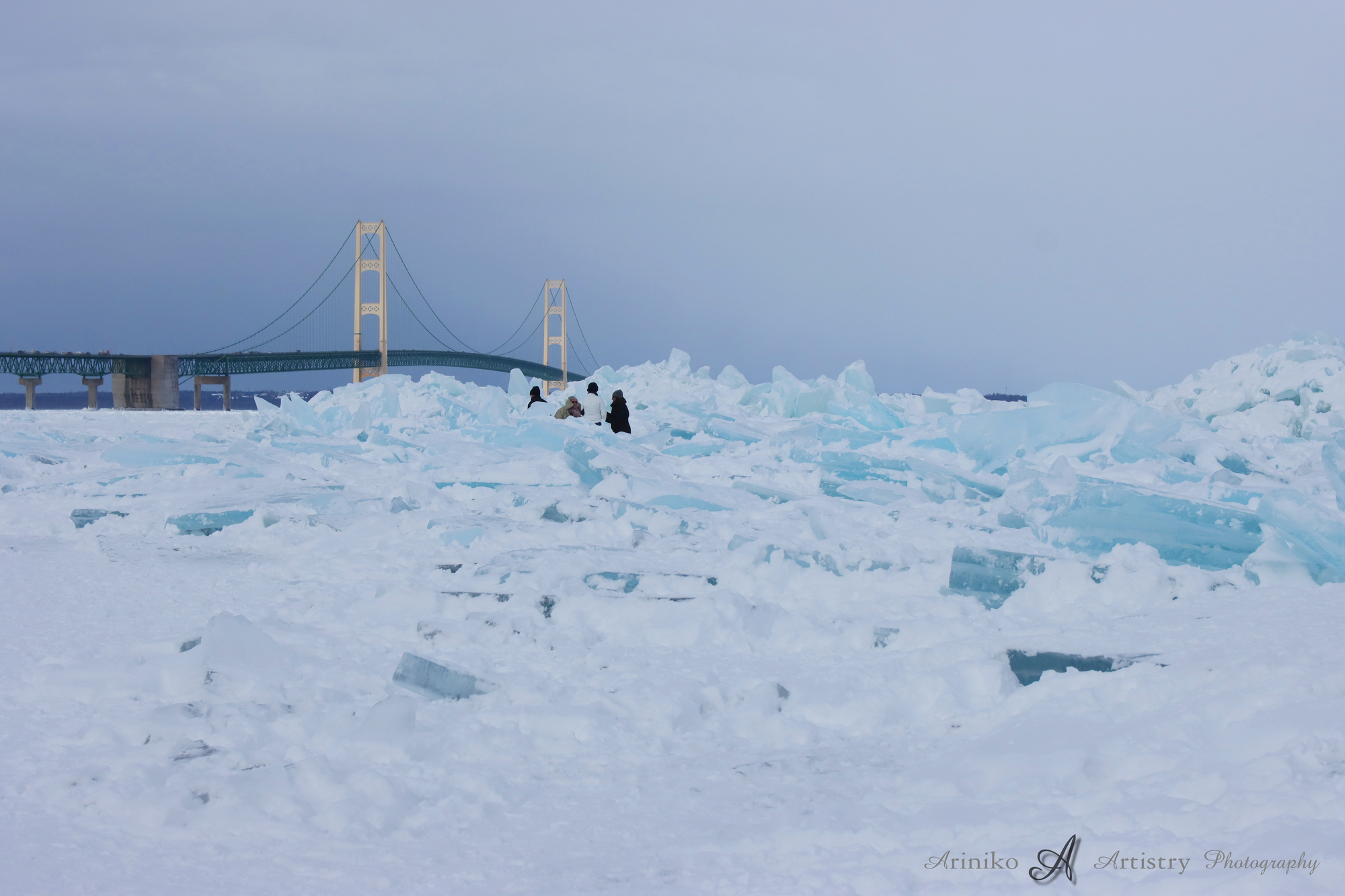 Blue Ice
I wasn't expecting to take a surprise trip to the Mackinac Bridge for Valentine's Day, but somehow I found myself hurrying to catch up with my husband. He was already packing snacks, warm clothes, and extra blankets before I even realized he was serious. I had been wanting to make the trip up north ever since I saw pictures of recent blue ice formations on Instagram. I had told my husband I planned to go whether he wanted to go or not. I think that's what set him into motion. He has come to understand my need to get out there and get the shot and he knew I would be safer with him with me. Plus, it was a romantic get away for two.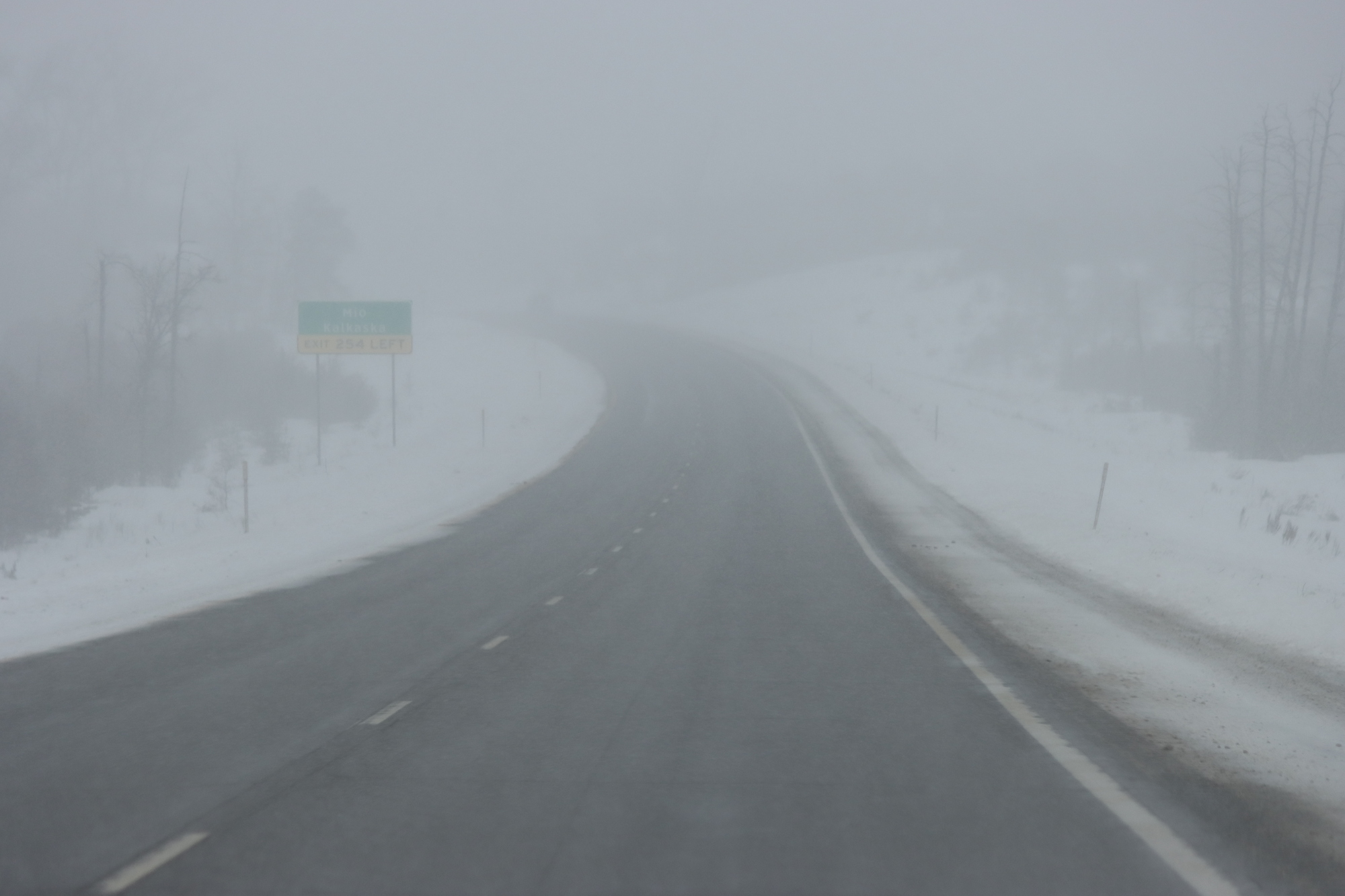 I'm glad he came along for the adventure. He did all of the driving, which I didn't mind since there were white-out squalls many times as we headed north on Highways 127 and 75.
After about 3 hours we arrived at our destination.
Once we parked and waited for the snowmobiles to pass by, we quickly got on our double layers and winter gear. The wind at Alexander Henry Park is always gusting, at least every time I've passed through it was. The wind was so strong this time, there was a slow speed warning for truckers crossing the Mackinac Bridge: 20mph. I was thankful we were staying in the lower peninsula this time.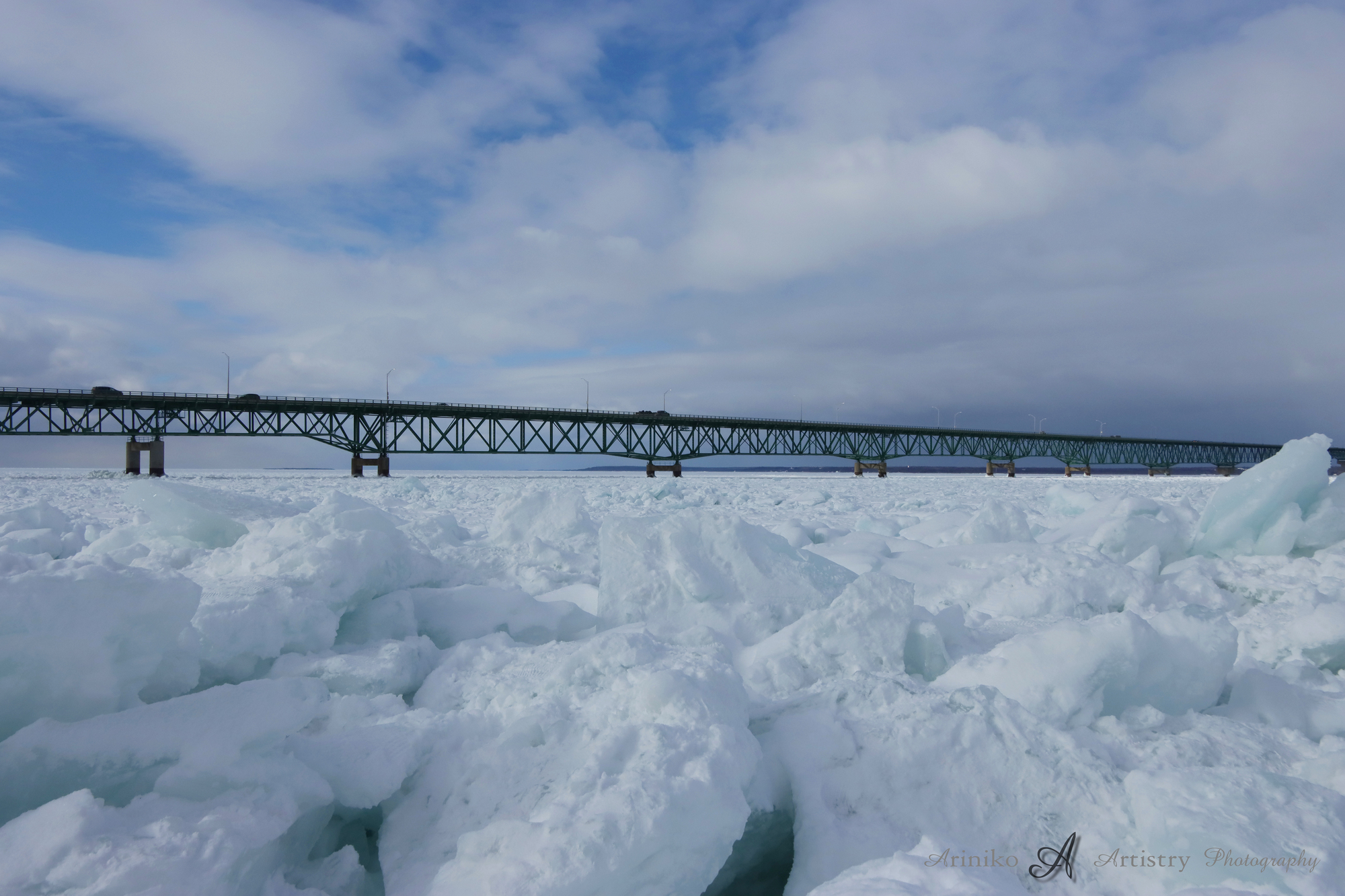 We were surprised by how many people were out there on the ice, but we were able to stay socially safe and make our way through the interesting natural creations of this powerful waterway.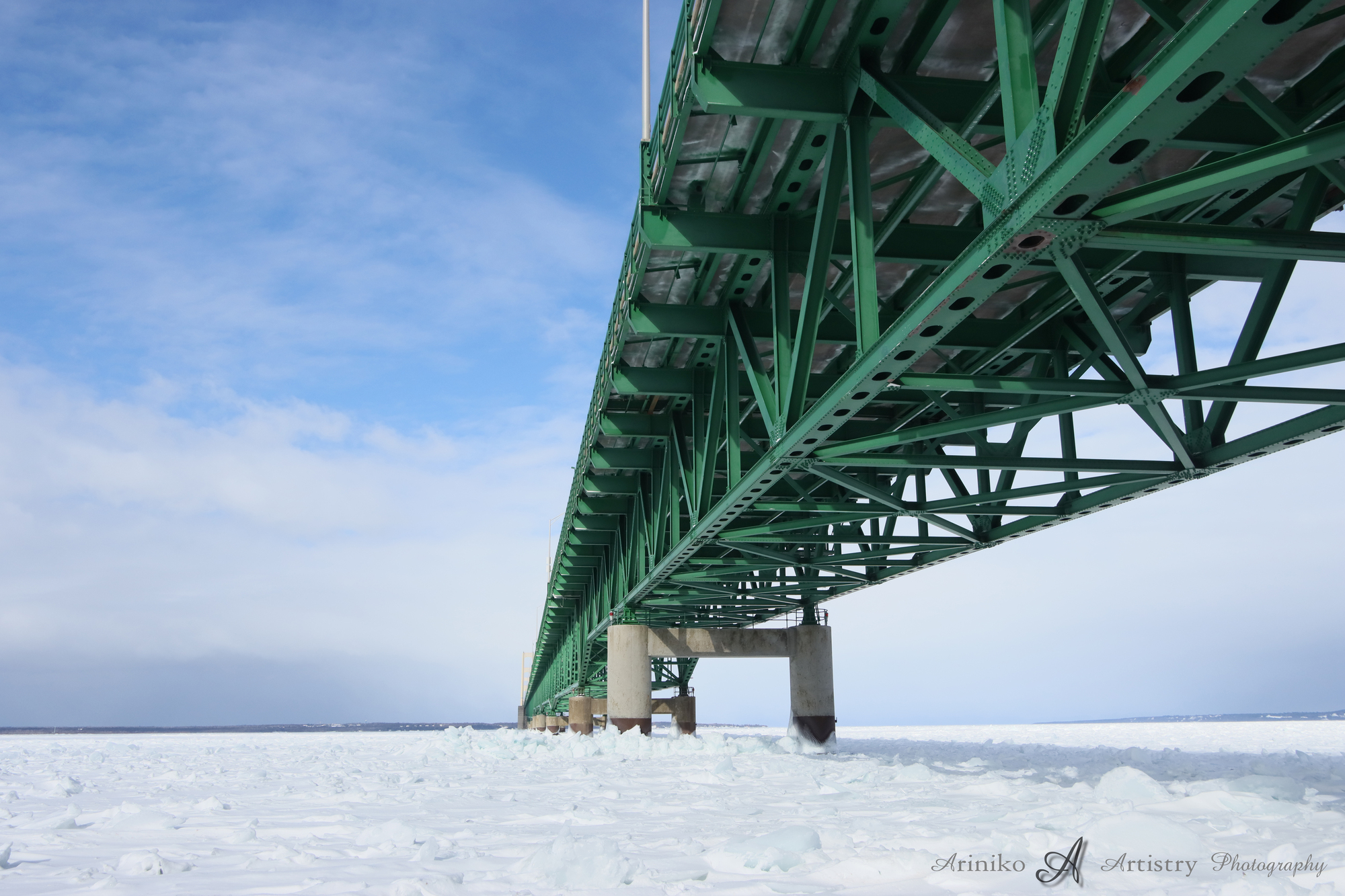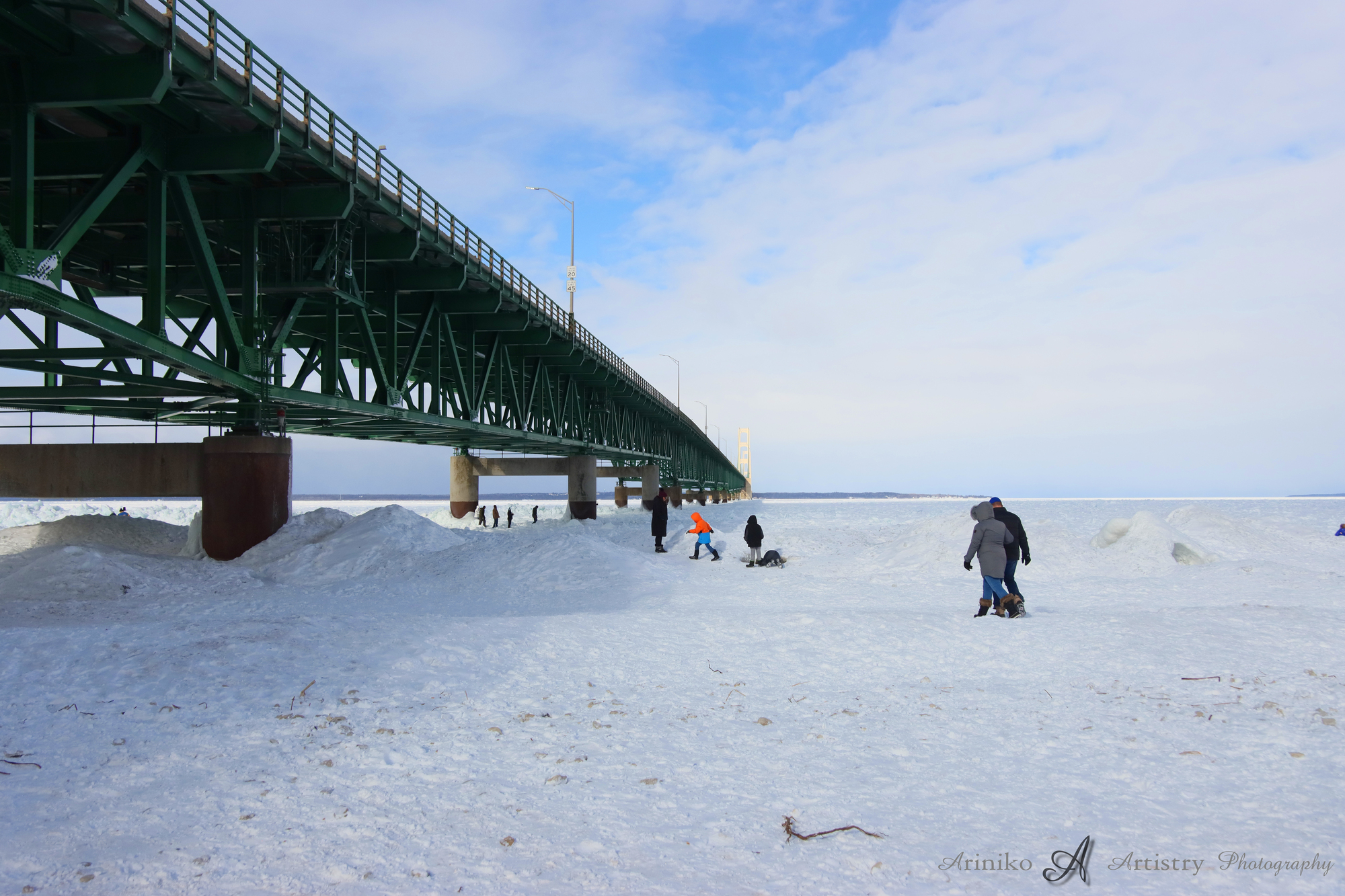 Once I got all the photos I wanted under the bridge, we moved out to a ridge of Colgate toothpaste colored ice chunks. It was a marvel indeed. Some of the chunks were giant and many were stacked on top of each other, forming majestic mountains of blue ice.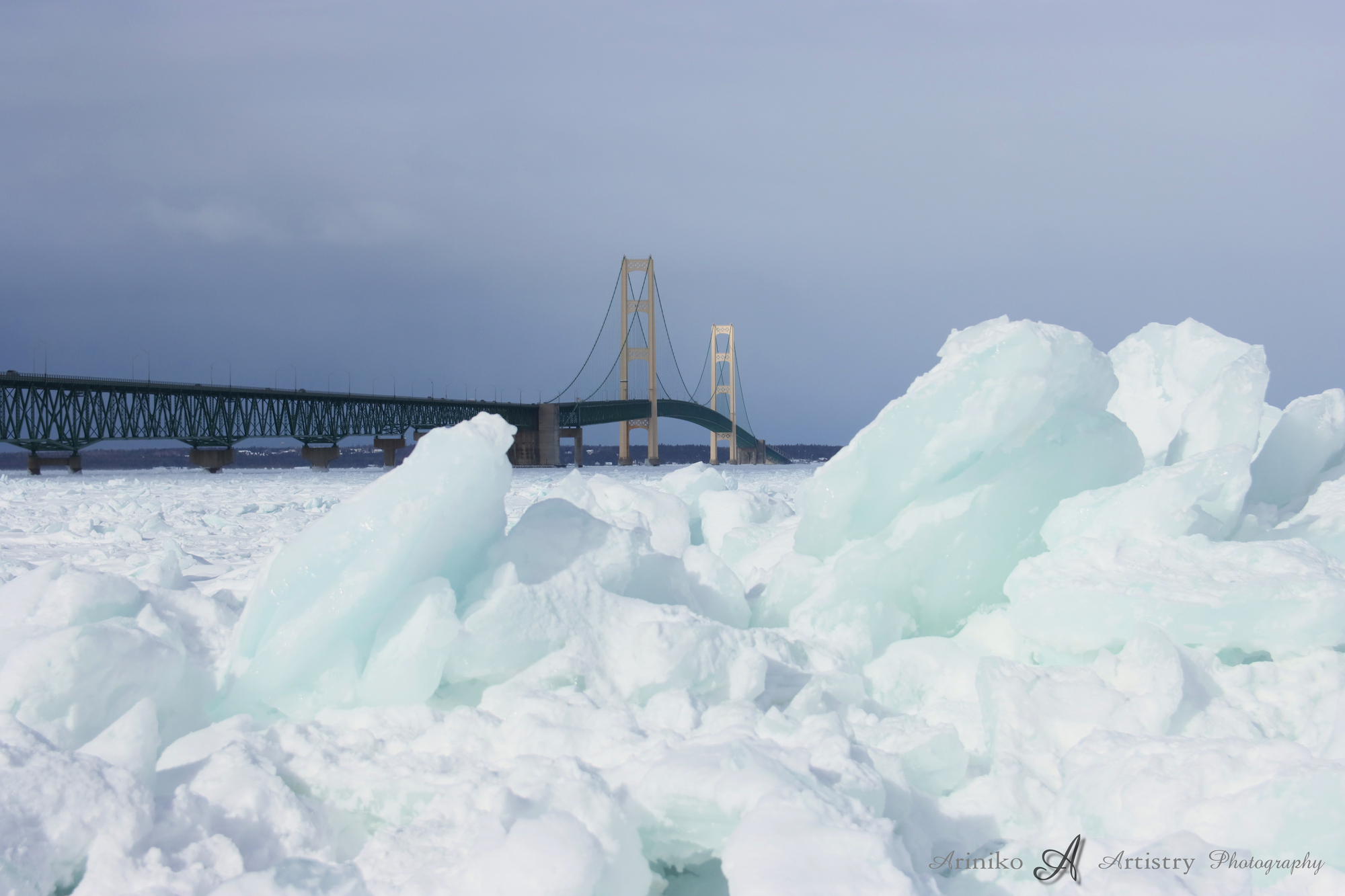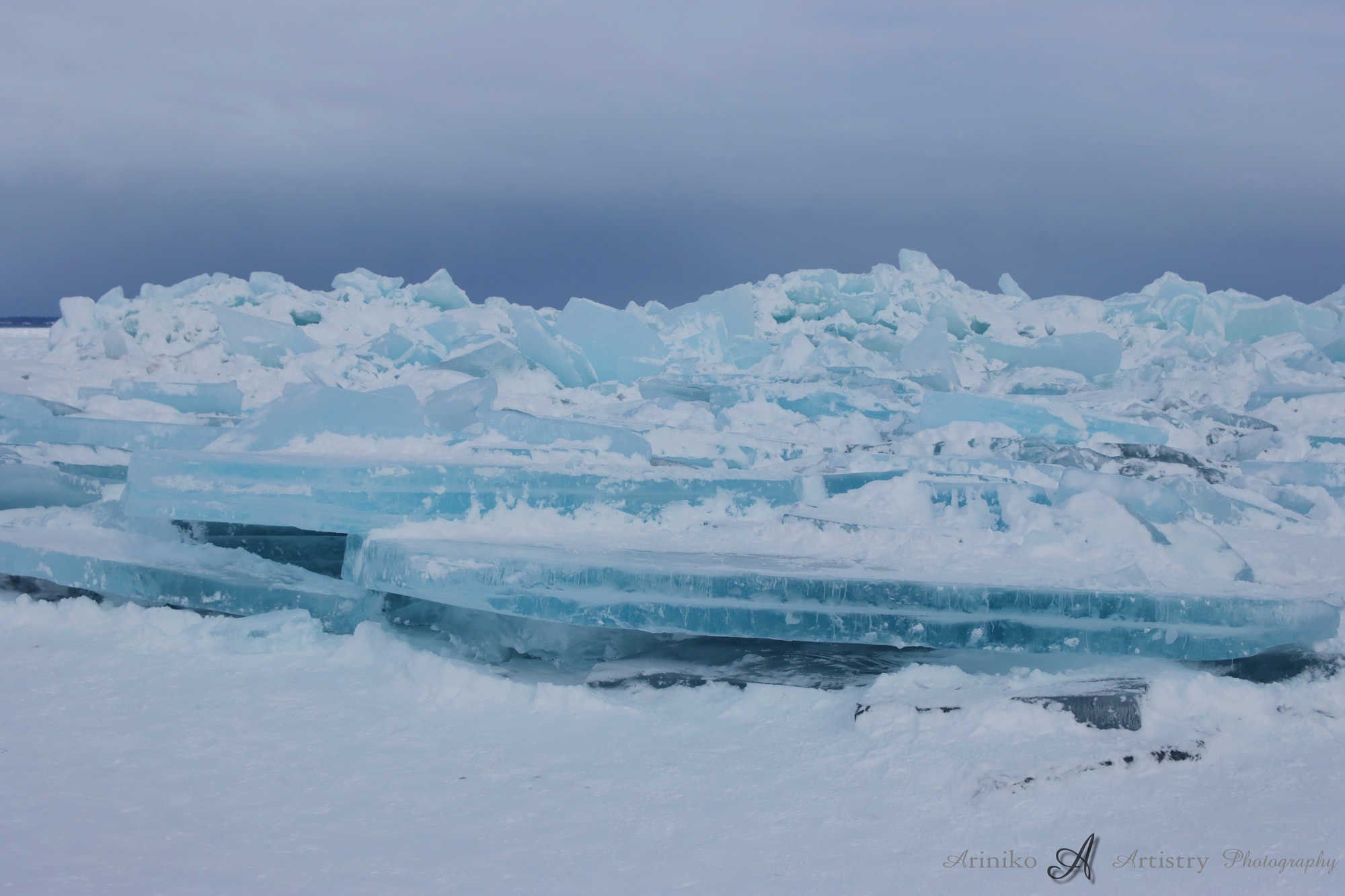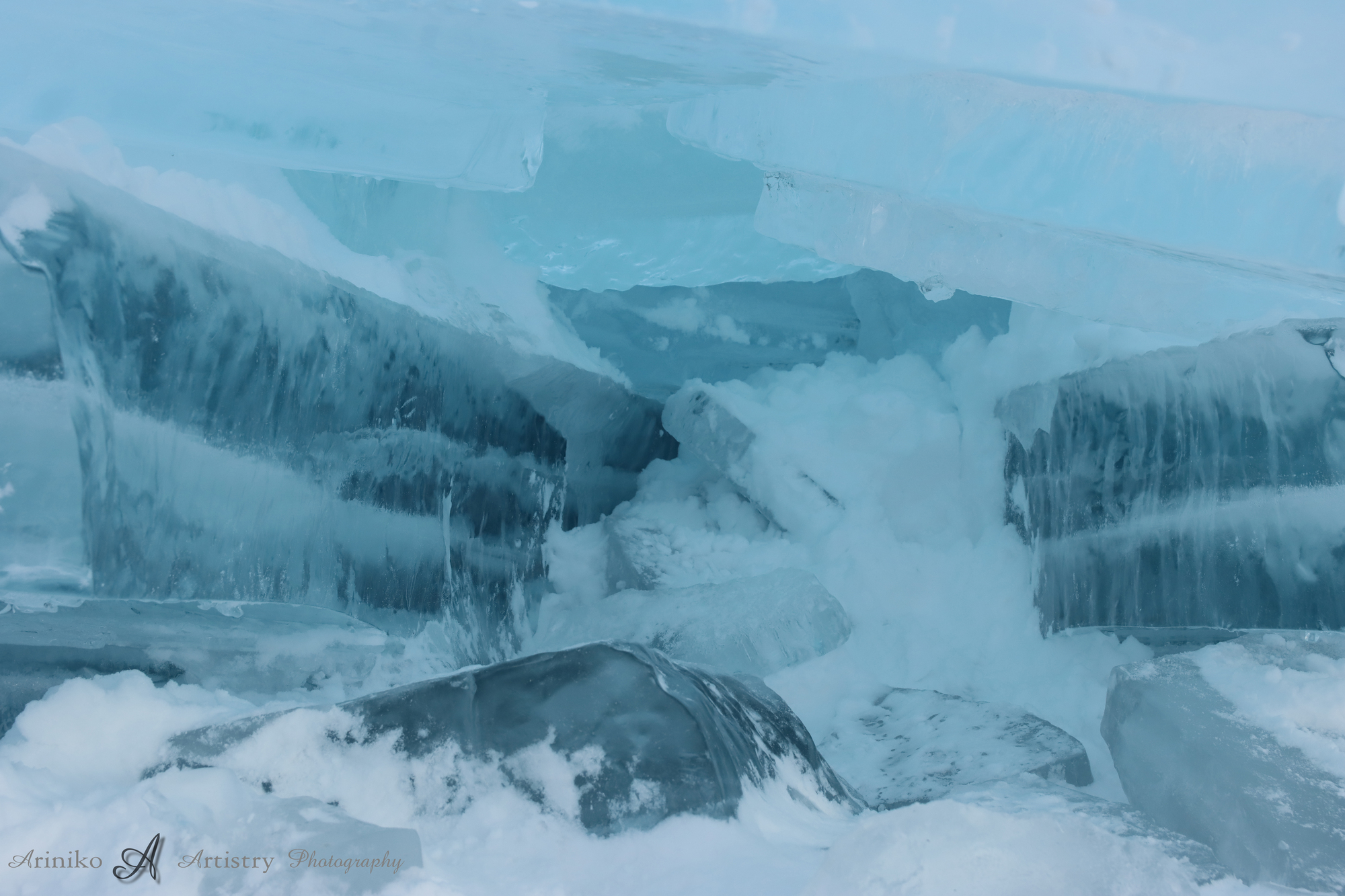 Since we'd gotten there later in the day, we were losing light quickly. I took a few more photos and followed my husband back to the car to warm up and maybe find a quaint place to get take out.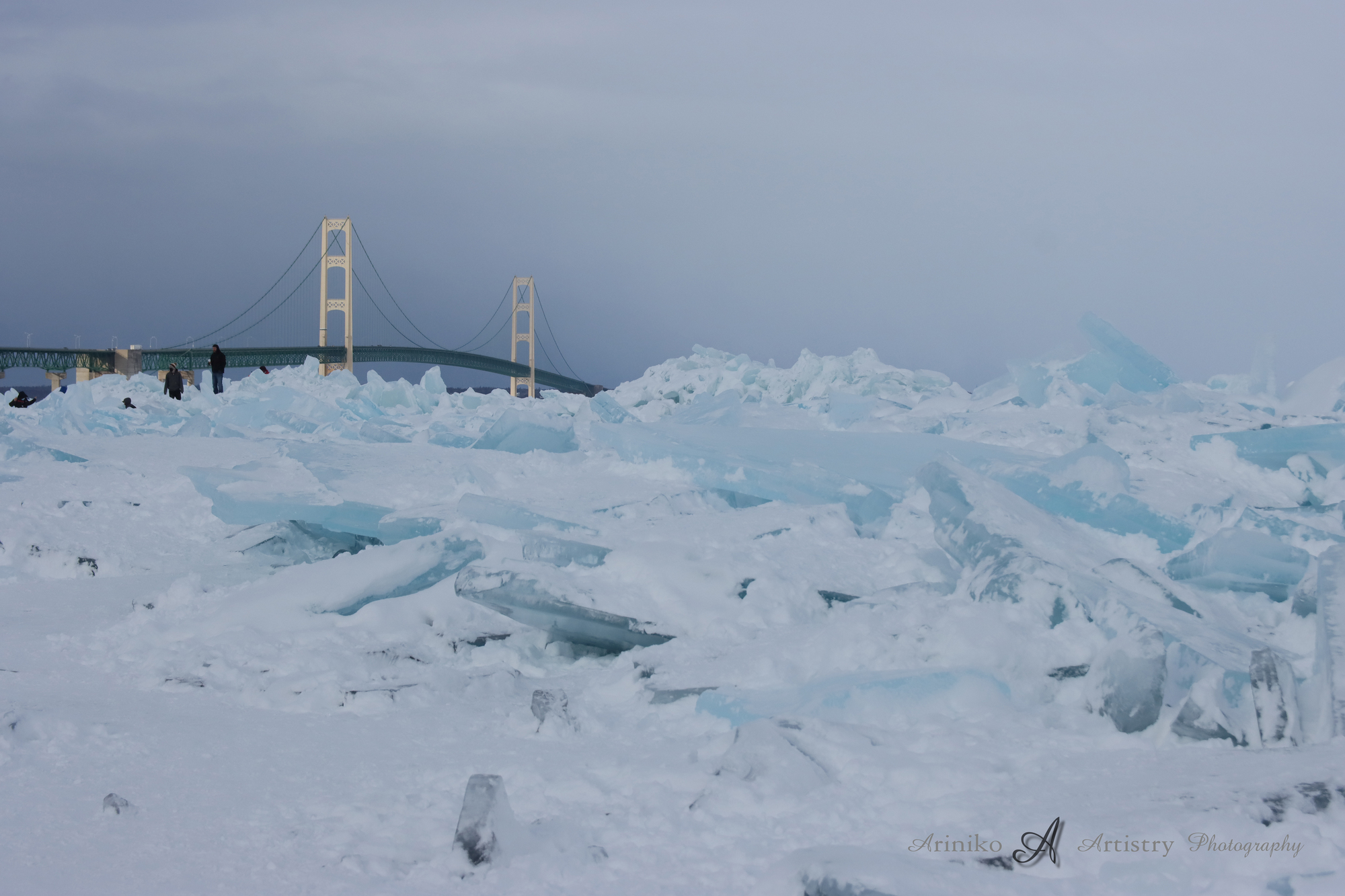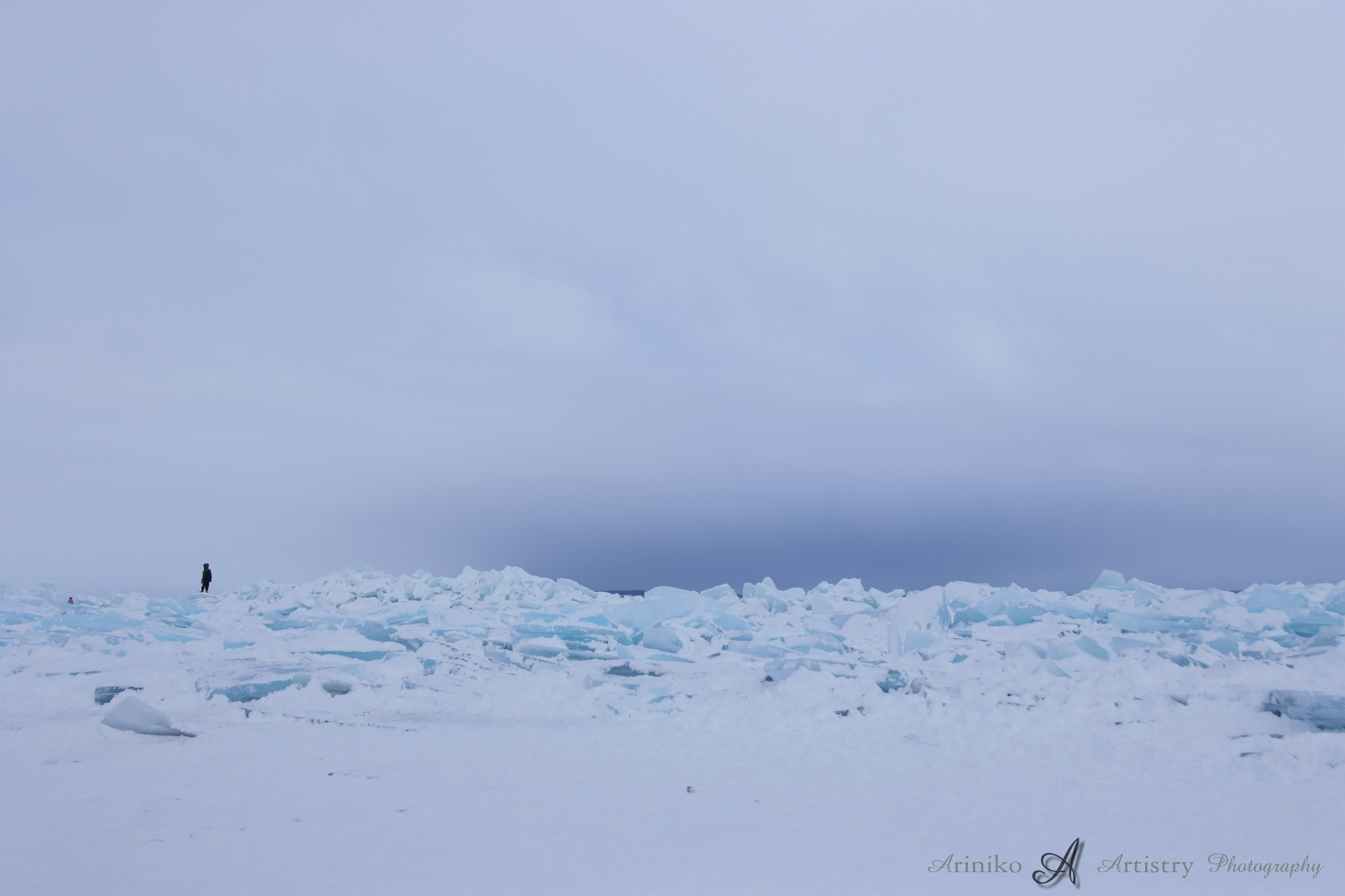 My only regret was that we had left our 15 year old twins at home. I know they would have loved the blue ice as much as I did.