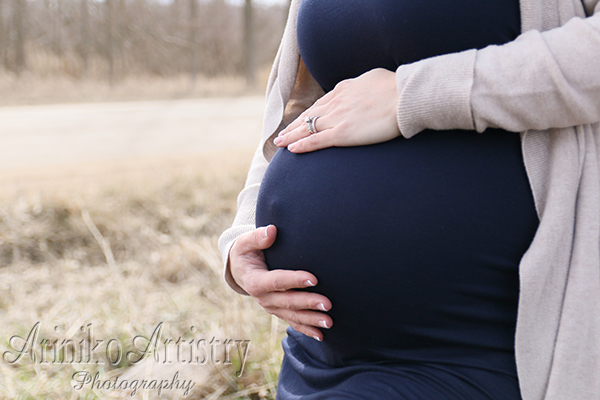 As the snow melts away the ground begins to change. The other day looking out my window I noticed a patch of green I hadn't seen before. The trees are taking on a brighter tone. The neutral beige is getting some color. It won't be long before the trees begin to bud and the flowers break through and refresh the air with their perfume and even refresh our spirit with their presence.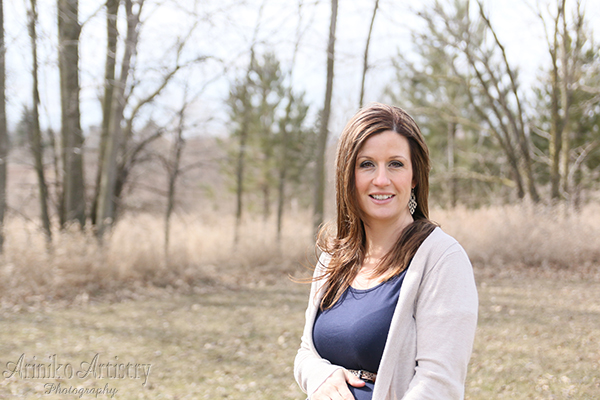 When my cousin, who's 8 months pregnant with her forth child contacted me for a maternity shoot I was a little disappointed that the weather wouldn't be nicer for her session. And truth be told it was quite cold and super windy. I spent a good amount of editing time reigning in rambunctious hair tendrils. But there was something poetic to my beautifully pregnant cousin posed amongst all this soon to be reborn environment. She practically glowed when placed up against the lack luster background, providing the perfect balance of expectancy and hope for newness.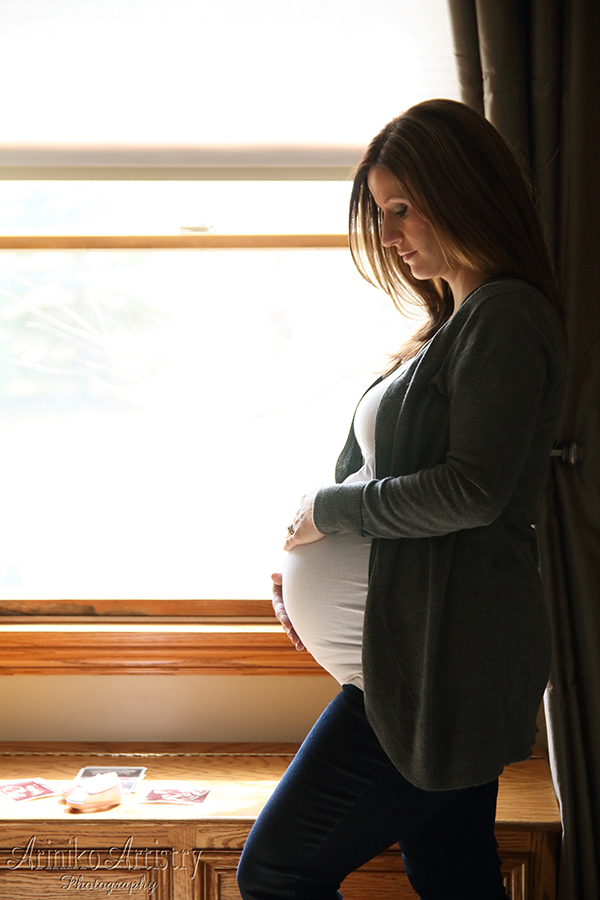 Although it was cooler than I would have liked we had a perfect partly cloudy day. Some of our session was indoors and she had prepared a benched window for the session. This window was south facing and we had the sun shining in the whole session. We created lovely back lit photos as well as OCF (off camera flash) photos.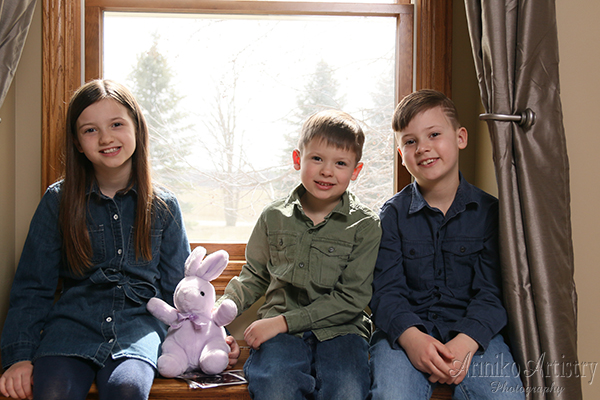 I think this session is a perfect example of how a session can come together. I loved the flexibility we had with using their master bedroom. Our shots didn't use much more than a corner of a bedroom and the bed, which was my idea. Amanda had the word LOVE written on the wall above the bed which I tried to incorporate into the perfect family photo. In unexpected life style photography mode their dog, Henrietta, decided she wanted to be in the photos too. I really have no idea how the kids did it but they were able to bring the dog into quite a few of the photos perfectly, including all the kids and the dog laying at the foot of the bed with the expecting couple in the background. It's my favorite shot from the session.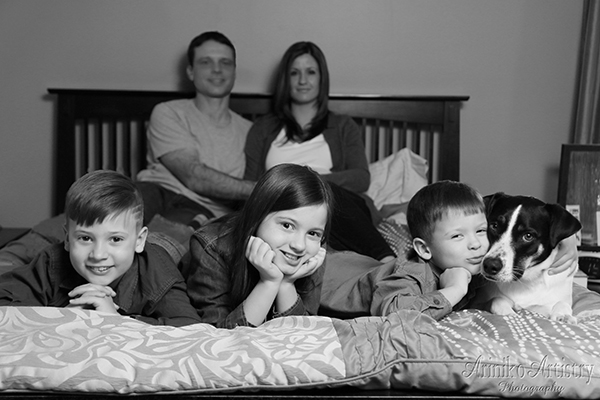 After taking quite a few inside, Amanda changed her outfit and we braved the chill for some outside shots. They live out on a beautiful country road which we used for the maternity shot, couples shot and family portraits.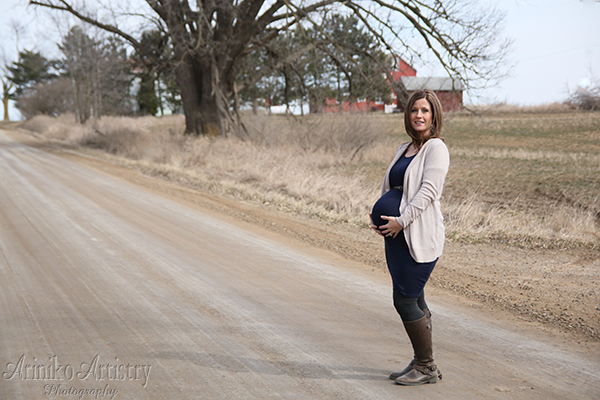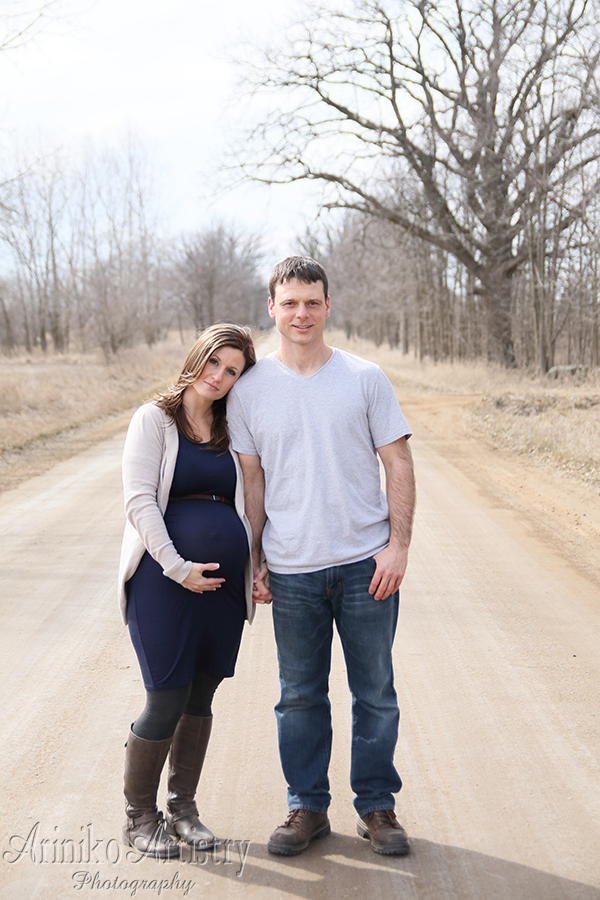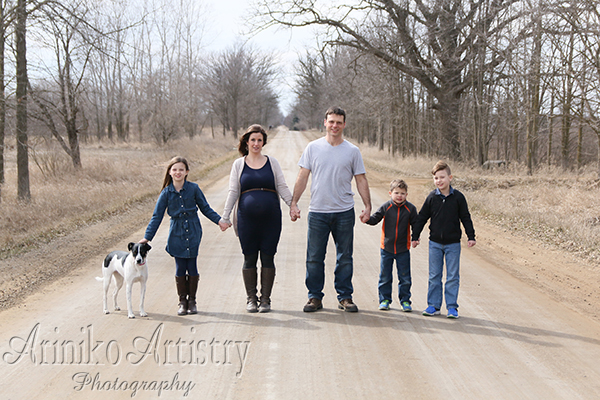 Like most of my sessions she and I collaborated on a private Pinterest board, creating the flow of the session before even meeting to shoot. It is nice for me to see examples of what clients like and want for themselves. I use these images as a posing guide so everyone can see how I want them to stand. It really does help with the flow of the poses. With these images already set it was easy to move about the yard to get all the images we would like. If she had an idea we would try it. If I had an idea she would allow me to try it. We decided it was better to take the shot and not like it later than to not take the shot and wish we had.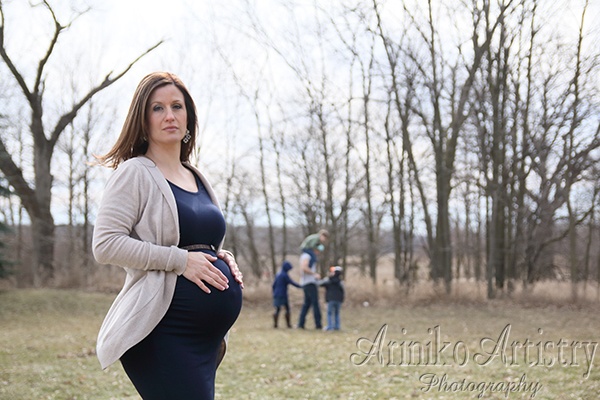 With that in mind we shot for over two hours and created a bounty of beautiful photographs to select from.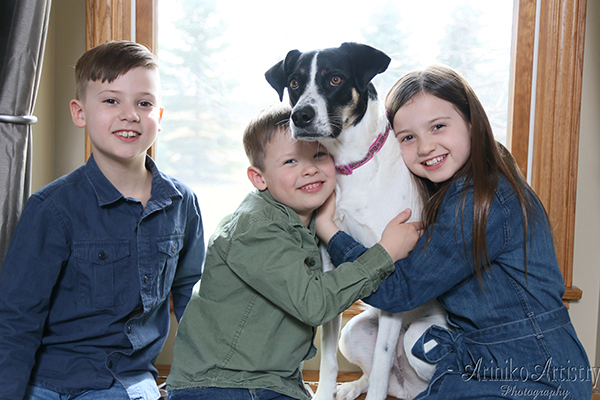 I love when the temperatures start to warm, the birds start to flit and the flowers start to bloom. As much as these things mean spring, to me, as a photographer, it means photography season has once again begun!
~Ariniko
*If you would like to schedule a family portrait session but you're nervous about what it all means, please call or email! I love discussing options and ideas with all my clients. As we start creeping into wedding season and Mother's Day my schedule may be booked quicker as I schedule engagements, newborn, senior and family photography sessions.
I am always available for business photography as well. This includes head shots, product and event photography. You may use my contact form with your business questions to receive a quote for my services.